Il Pavone
Restaurant
"Il Pavone" (the peacock) Restaurant welcomes guests in an intimate and quiet atmosphere.Its interiors are decorated in country-chic style. Fine curtains frame the windows overlooking breathtaking views of the valley in the bow window room.

In the main room various elementsrecall the ancient origins of the castle, such as the old wine press at the entrance, the beautiful terracotta and Deruta ceramic tiles on the floor, the brick arches, the basement of a former grindstone converted into a fireplace. Tables are quite spaced apart and ensure to guests an intimate atmosphere.

We will be happy to delight the palate of our Guests every day from Tuesday to Sunday between 12:30 and 14:00 for lunch and between 19:30 and 21:30 for dinner.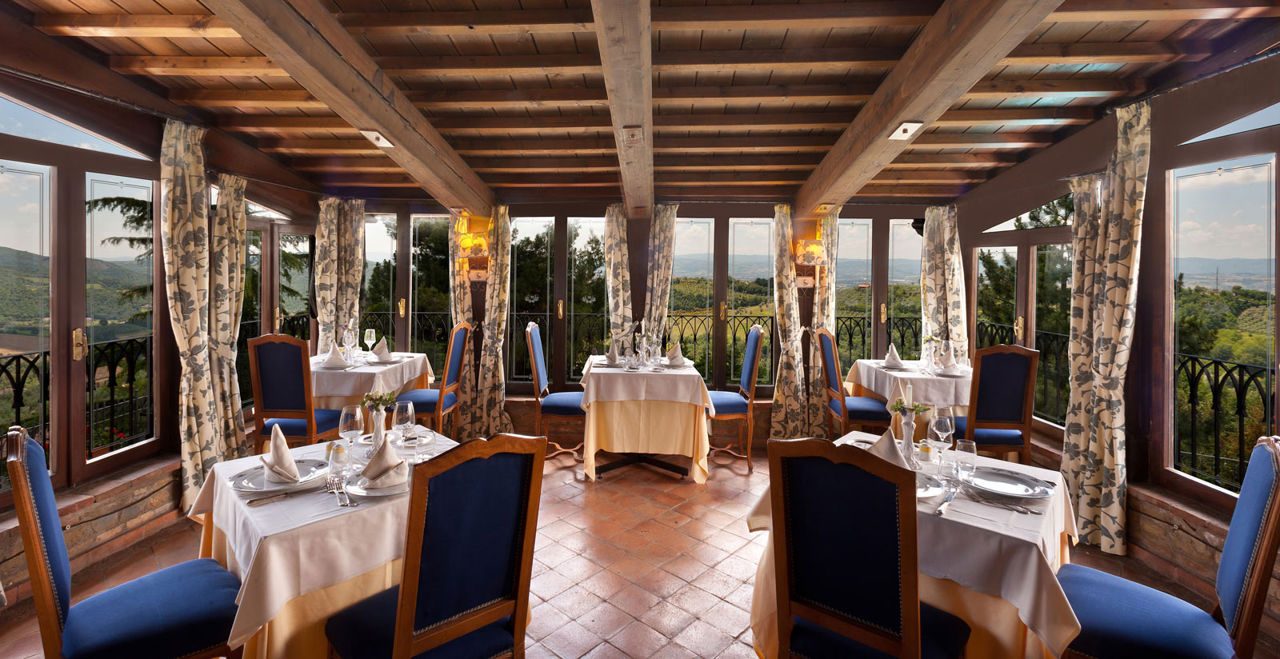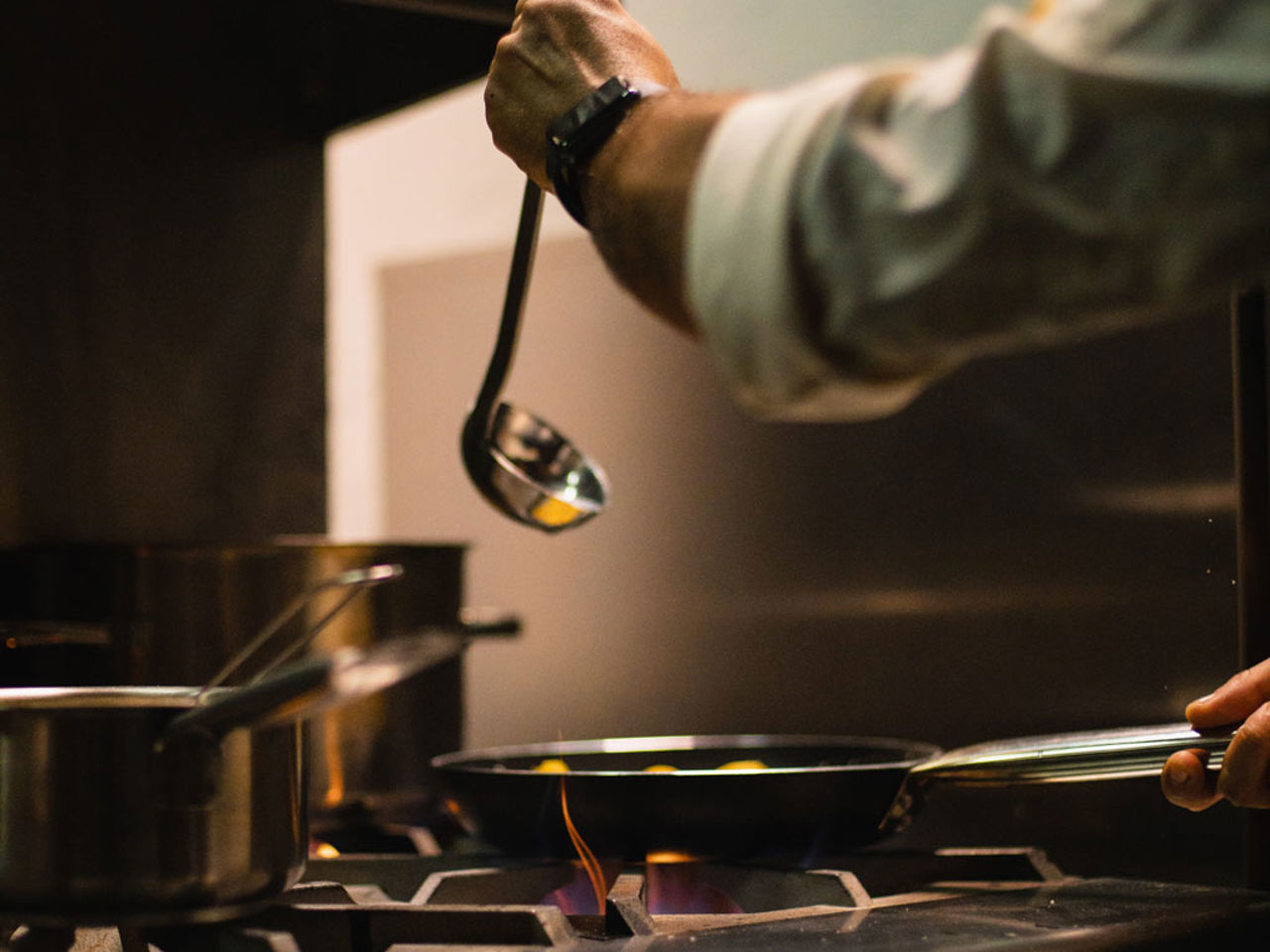 The menu is based on local cuisine, with traditional recipes enriched by a touch of inventiveness by the chef. The experienced staff will suggest best wines to be paired with your meal from the winelist featuring selected local and national producers.
Our Chef